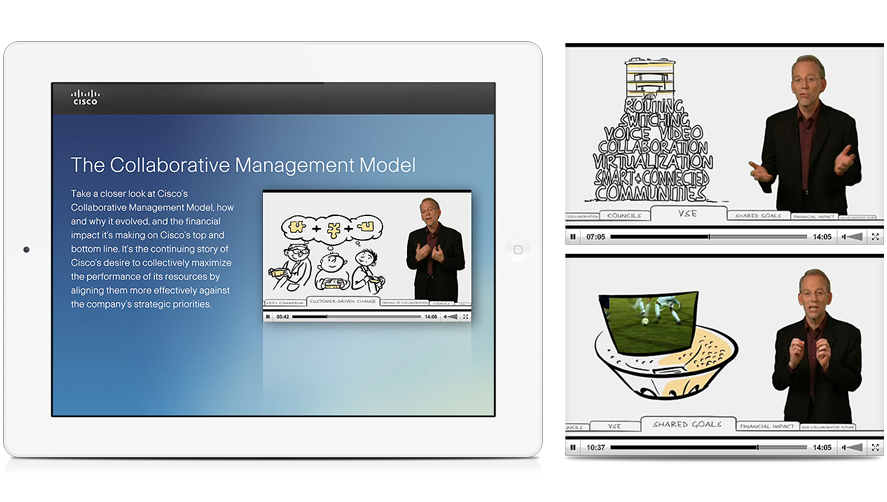 The CISCO CMM Story
---
Engagement Through Storytelling
OBJECTIVE
Educate employees on the genesis and evolution of Cisco's operating model
...
Create compelling story that can be shared with customers
SOLUTION
Interview key stakeholders to learn about stories and facts regarding company operating model
...
Craft compelling video that combines "Story of Stuff" animation to convey complex info with on-screen thought leader to humanize the experience
IMPACT
Over 75% of company sees video at internal meeting
...
On-line video used to share with customers at Executive Briefing Center