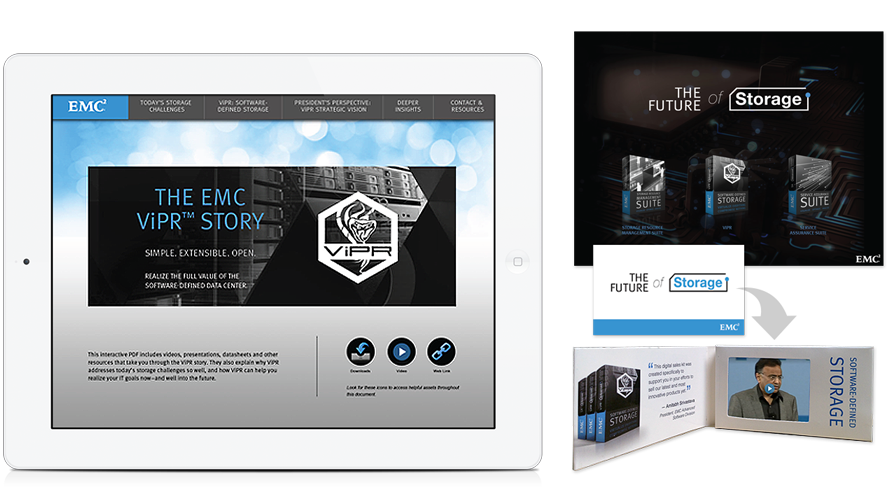 EMC SALES KIT
---
ARMING A GLOBAL SALES TEAM WITH A TOOL THAT FITS IN YOUR HAND
OBJECTIVE
Launch new suite of products and enable global sales team with everything they need to be successful
SOLUTION
Deliver business card size device with "video-in-print" message from business unit President that aligns and motivates
...
Organize the content so that it is accessible and understandable to the field
...
Globalize the content strategically so that the most important tools are localized
IMPACT
Mobilize 2,850 people worldwide within 1 month of product launch
...
Provide interactive access to 89 digital assets across 10 languages
...
Note: Due to confidentiality requirements, site shares five public-facing ViPR assets.