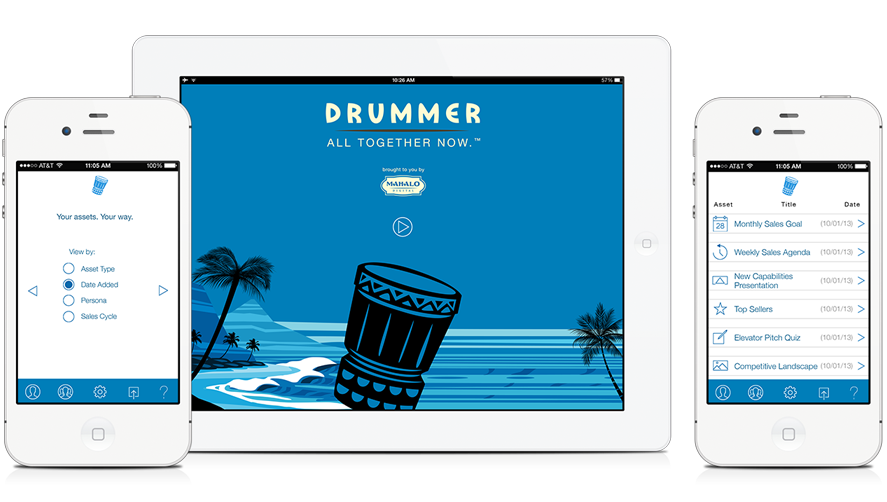 Mahalo Digital Drummer
---
Our Solution for Targeted, Timely Field/Partner Communication
OBJECTIVE
Develop solution that optimizes communication with Field Sales and Partners
...
Counteract current enterprise methods which are fragmented, inefficient and costly
SOLUTION
Deliver digital content to the people who need it, when they need it, in the most usable format to close deals
...
Push messages, sell sheets, video, audio, PowerPoint, PDF's and quizzes to mobile via easy-to-administer CMS
...
Provide detailed reporting and tracking
IMPACT
Improved team alignment equals higher performing organization
...
Increased productivity for marketing and sales
...
Faster time to market
...
Enhanced end-customer experience